It's Sale Time – just like the Black Friday Sale – oh wait – what am i talking about! I know you must be surprised and rather shocked because Black Friday is still far away – NO it's NOT a clickbait post that often pisses the readers off! This is a genuine offer from GoDaddy – you can >> grab GoDaddy Hosting for 1 Year + Any Free .com/.net domain at just Rs 99/mo <<
As we prepare to revamp Bloggers.Desi we'll be doing plenty of giveaways and as a part of the celebrations, we'd be offering up to 90% cash-back to all new customers on Goddady who make a purchase of 12+ months of hosting plan through this link – http://bit.ly/BWGdOffer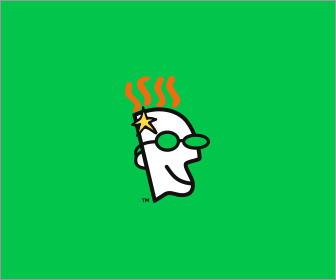 Once you come back and submit your order ID & domain name via contact form, we'll validate the sale from GoDaddy's end, and if it's not found to be fraudulent, we'll offer 90% cashback on the purchase up to a Maximum of Rs 1200, which means you can now buy a domain of your choice along with an annual hosting plan for under Rs 200, courtesy Bloggers.world & Bloggers.Desi

Remember, this offer is only for those customers who're buying an annual hosting for the FIRST TIME from Godaddy, and for existing users the cash-back is limited to just 10% on all products.

Our Marketplace is already running in private beta mode, and with Bloggers.desi gaining DA 45, and getting publicly launched with offer to put your own guest post, June will be serious fun – so until next time, happy blogging!